Workshop 275 - Metabolism in the single cell era
Accomodation: Hotel Mercure Bordeaux Centre - 4*
Workshop location: Hotel Mercure Bordeaux Centre - 4*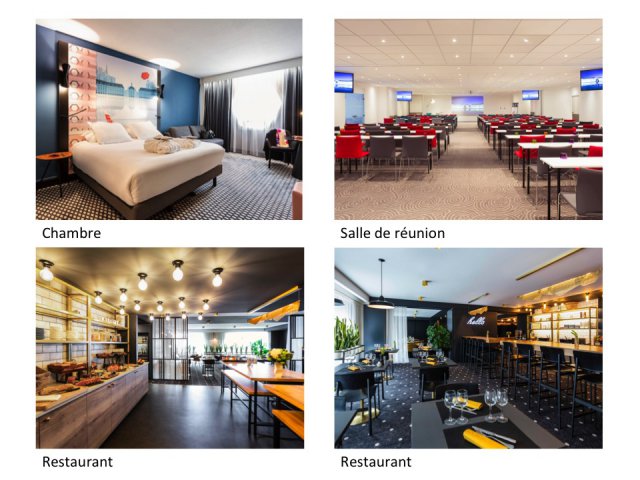 The workshop is organised at the Mercure Bordeaux Centre hotel (4*) which is located in the business district of Bordeaux (Mériadeck). The hotel is easy to access from the ring road, the train station downtown and the airport, you can download informations and the access map.
Meetings and coffee breaks will take place on the 1st floor, meals on the second floor.
If you wish to stay at the hotel, you will enjoy spacious rooms with air-conditioning and free Wi-Fi access.
The Dakini Conseil agency will offer you the possibility to book your accommodation while you confirm your registration.
For more informations, contact Ludivine Fluneau, Dakini Conseil agency:
Mail: ludivine@dakini-pco.com
Rates of the accommodation per person and per night (including breakfast):
Hotel Mercure Bordeaux Centre - 4*
Single room : 155.00€ VAT incl. + City taxes: 2.64€
(VAT 10% on the room: 140.91€ VAT excl.)
Twin room (2 separate beds) : 83.50€ VAT incl. + City taxes: 2.64€
(VAT 10% on the room: 75.91€ VAT excl.)