Inserm Workshops aim to raise awareness among the national and international scientific community of emerging technologies and themes in the life sciences and health.
The Scientific Committee of the Workshops (CSA) and the General Management of Inserm chose each year Workshop themes.
National and international scientists run them and public and private sector employees could attend them.
There are two phases:
a theoretical phase (Phase I): it aims to take stock of an emerging technique and/or problem, to get informed, to evaluate its usefulness for its research project and the laboratory. It takes place in residential and the number of places is limited to 80 people. Presentations are in English.
a practical phase (Phase II): it is reserved for trainees in Phase I and aims to acquire the mastery of a technique..."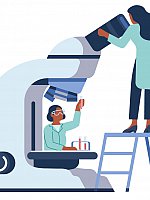 Workshop 277 - Methods in meta-research: how to improve research practice
Registration deadline:
2023-12-08
Organizers:
Isabelle BOUTRON (CRESS/LORIER, Paris), Florian NAUDET (Inserm UMR 1085 Institut de Recherche en Santé, Environnement et Travail/LORIER, Rennes) et Philippe RAVAUD (CRESS/LORIER, Paris) 
Phase I - Critical assessment : March 11-13, 2024 in Bordeaux
Phase II - Technical workshop : October 14-18, 2024 in Paris & Rennes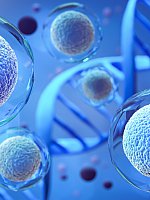 Workshop 278 - Epigenetics in health: a focus on rare diseases
Registration deadline:
2023-12-22
Organizers:
Frédérique MAGDINIER (Inserm U1251, Marseille), Slimane AIT-SI-ALI and Guillaume VELASCO (CNRS UMR 7216, Paris)
Phase I - Critical assessment : April 2-4, 2024 in Bordeaux
Phase II - Technical workshop : May 14-16 2024 in Paris 
Workshop 279 - Phage Therapy: Concepts and Applications
Opening soon

- Registration deadline:

0000-00-00

Organizers:

Laurent DEBARBIEUX (Institut Pasteur, Paris), Rémy FROISSART (CNRS UMR5290, Montpellier) and Frédéric LAURENT (Inserm U1111, Lyon)
Phase I - Critical assessment : May 22-24, 2024 in Bordeaux
Phase II - Technical workshop : Lyon
Workshop 280 - Exploiting the full potential of nanobodies : from research tools to therapeutics
Opening soon

- Registration deadline:

0000-00-00

Organizers:

Nicolas BERY (Inserm U1037, Toulouse), Patrick CHAMES and Brigitte KERFELEC (Inserm U1068, Marseille)
Phase I - Critical assessment : September 25-27, 2024 in Bordeaux
Phase II - Technical workshop : Toulouse & Marseille
Workshop 281 - Massive Genomic Data: Statistical and Bioinformatic Advances
Opening soon

- Registration deadline:

0000-00-00

Organizers:

Sarah DJEBALI (Inserm U1220, Toulouse), Anne-Louise LEUTENEGGER (Inserm U1141, Paris) and Gaëlle MARENNE (UMR 1078, Brest)
Phase I - Critical assessment : September 16-18, 2024 à Bordeaux
Phase II - Technical workshop : Brest